At the heart of Franciacorta,
an oasis of greenery and relaxation
Visiting Vill'Arquata is an emotional experience! Let nature welcome and embrace you with peace and tranquillity.
Our lands and our vineyards
We are committed to producing excellent wine by protecting and enhancing the local environment and landscape of the Franciacorta hills, and to creating a green, peaceful and relaxing setting not only for those who live and work here every day, but also for those who come to visit us.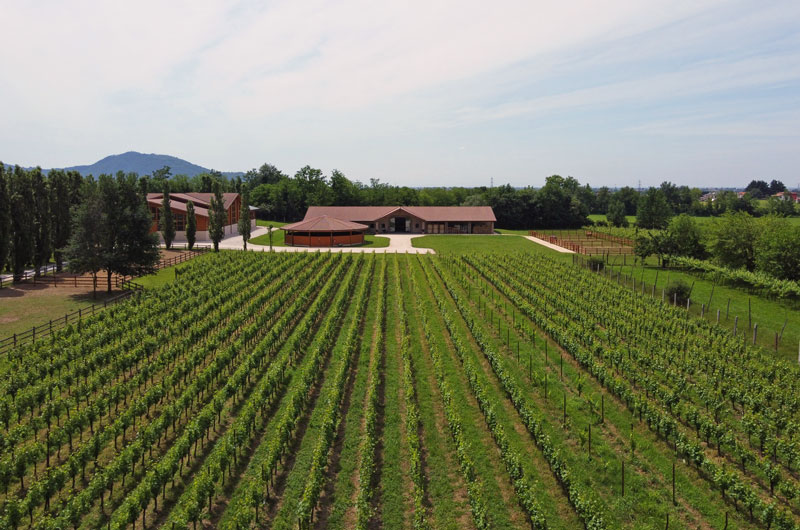 Vill'Arquata was born from the nucleus of an old farmhouse, renovated and expanded over the years with natural and recycled materials. The result is the perfect location for wine production and equestrian activities perfectly integrated into the surrounding natural environment.
Our lands, interspersed with Chardonnay vineyards, green meadows, lush trees and charming lakes, give rise to a unique harmony.
Our wines, the fruit of our hard work, carry within them the attention to detail and harmony of the context in which they were born.